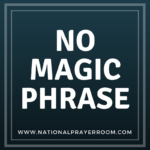 A few years ago I was trying to set up Internet service for a new office. The Internet provider offered two different options; one was to have a technician come out to our location and do the complete setup. That option would cost us $250. The second option was the DIY version where everything was mailed to us, and we followed the simple setup instructions.
So being the cheap guy that I am, I chose the DIY version. Sure enough a few days later a box was delivered containing the equipment and a confusing instruction sheet.
Now I consider myself to be a pretty tech-oriented person, so I unpacked everything and began setting things up. I spent the next several hours following the instructions and connecting all the wires. Unfortunately, I couldn't get it going. After multiple calls to tech support and hours of time on hold, I was completely frustrated with the entire situation.
After reaching multiple dead ends, I finally called the customer service line one last time. I was told that if I were having difficulty, they would be happy to send a technician out to troubleshoot the problem, but there would be a $250 service fee. Finally, I told the customer agent, that maybe we should just cancel the service and send everything back and start fresh with another company.
To my surprise, she said, "Mr. Taylor, are you saying if you can't get this issue fixed then you are going to cancel your service?"
I said, "well that certainly considering it." She repeated her earlier statement, "Mr. Taylor are you saying if you can't get this issue resolved, then you are going to cancel your service?" Taking the hint, I said, "yes, if I can't get this issue resolved, then I want to cancel my contract."
She said, "Well Mr. Taylor since you have a told me you are going to cancel your service if you can't get this issue resolved, I can offer our complimentary service. One of our service technicians will come to your location, troubleshoot the problem and resolve the issue I was relieved to hear someone could help me, and that it wasn't going to cost me anything, but then I began thinking about her response. I asked her "So I had to say the magic phrase before you could offer the free service call?" Well, yes, sir.
Many people think God is up in heaven waiting for us to say just the right phrase so He will answer our prayer. They think they have to use the right words, or be "right enough" with God, or have the right kind of faith, or give the right kind of offering or a thousand other things before God will answer their prayer.
Their prayer life becomes a search for asking in just the right way instead of an intimate conversation with their loving Father.
In the middle of Jesus teaching His disciples on prayer, He mentions how God has promised to hear the prayers of His children. Jesus compares how a good father treats his children with how God treats us.
If you then, being evil, know how to give good gifts to your children, how much more will your heavenly Father give the Holy Spirit to those who ask Him? – Luke 11:13
It's not about finding that special phrase, but about understanding who we are as the children of God. It's not about how good you are, but how good God is.
God answers our prayers not because we use the right words, but because we are His children. When we understand who we are in Christ, and how much our Father loves us, we can come to Him in faith knowing He will answer.
Faith believes God will do what He has said. We bring our requests to God knowing that He will hear our prayers because we are His children.
God is more concerned about our heart; then He is about out words. He is more interested in our having the right attitude in prayer than using the right verbiage in our prayer. God wants you to come boldly, into His presence as His child and bring your requests to Him. He has promised your heavenly father to hear and answer your prayers.
There is no magic phrase in prayer, only an intimate relationship with a loving father.
What about you? Have you ever felt like you needed to do something, or pray just the right way so God would answer you?